Update on Trying a New Medium: Sewing.
The bag is finished! I was lagging on sewing up the bottom.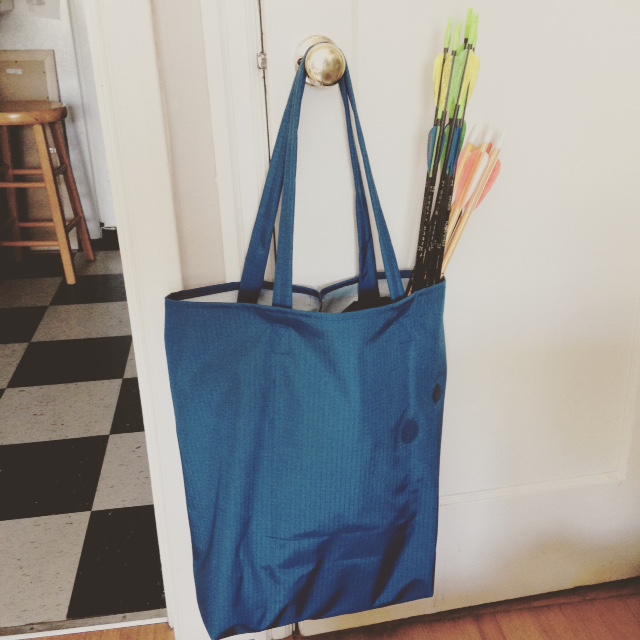 I tried a different approach to sewing the bottom. I sewed in a straight line and then folded it flat. Then I sewed across the triangle corners that are created when it is flat.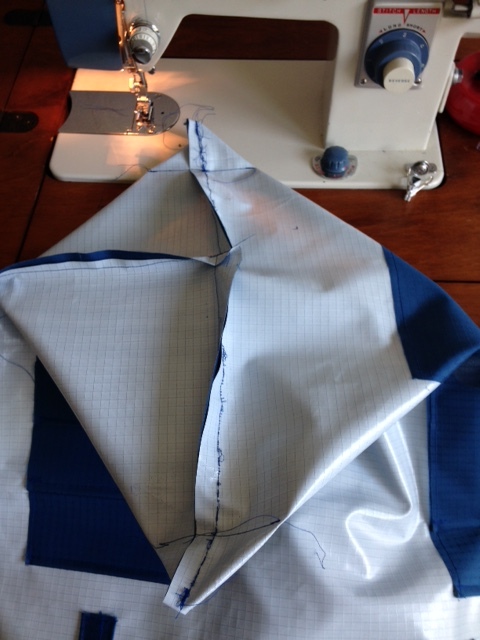 Yeah, the tension was all out of whack. I'll probably have to re-do the bottom soon.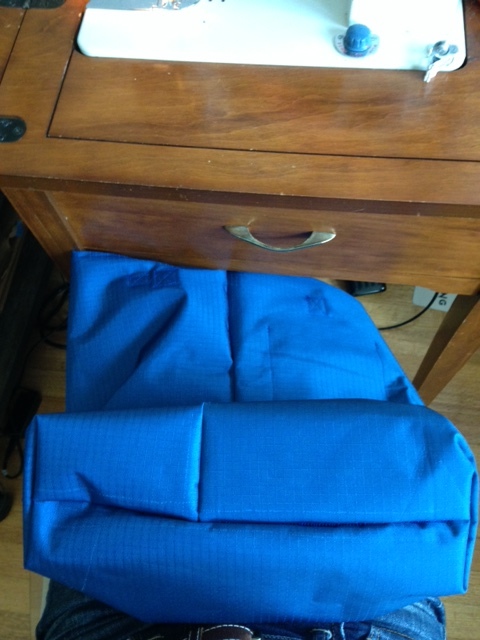 The bottom ends up looking like this. Like a very wide "H". This was much easier than the first way I tried. Below is my first try. I sewed darts in 4 corners and then across the middle. The bottom comes out with a shape like ">–<". I think it looks a little nicer so maybe I'll use it again on another project.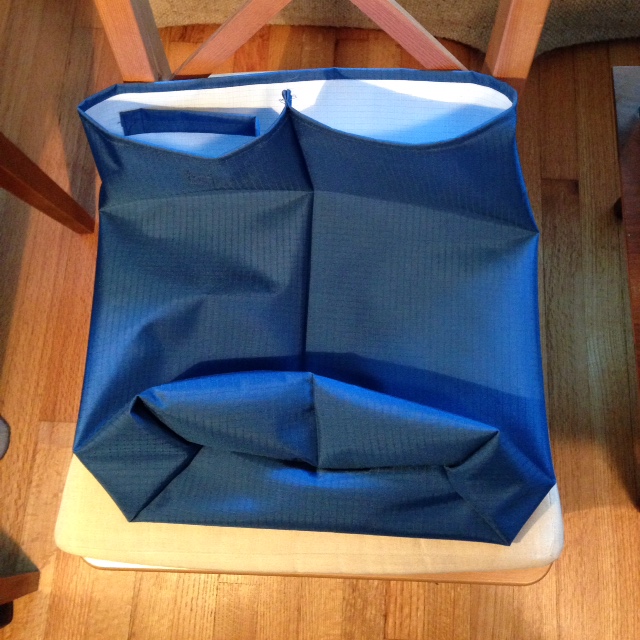 FAQs
What are those spots on the side?
I'm not sure, maybe oil stains from stickers. The fabric came like this and was super discounted.
What kind of fabric is this?
It's urethane coated ripstop nylon. The awesome folks where I got it said that this is the material Arc'teryx uses on their bags. It does look like a match for a bag Arc'teryx used to sell but is not longer on their website. They describe the material as:
Used on Arc'teryx alpine climbing packs, the NC400r-AC² nylon 6 ripstop material is ultra light, but very strong and durable. Urethane coated on both sides, the fabric is waterproof and air-impermeable, and has a white coated interior for increased visibility inside the bag.

I can tell you it's great because it has a grid in it. This made cutting straight lines easy. It's super difficult for actually sewing because it's coated surface makes it hard for the sewing machine foot to pull it through smoothly.
Update:
I've taken the bag to the range a few times and its holding up great!