2 weeks ago, Kevin and I started working on building a cabinet. We wanted it to fit in a small space between the kitchen door and a heater. I'm working on making the most of the space I have and reducing the things I keep in it.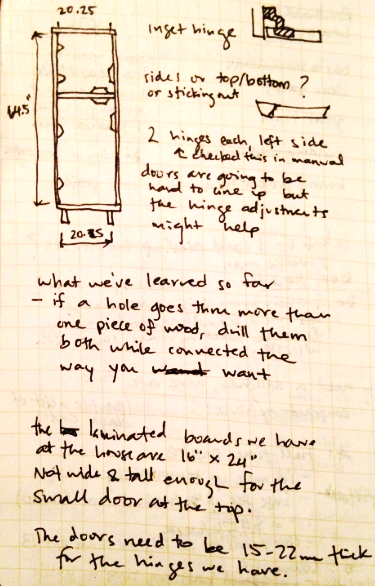 The cabinet is 2 feet wide and 6 feet tall. We made it from laminated strand lumber (LSL) studs (from Canada!). This is an odd choice because this means the walls of the cabinet are 1.75 inches thick, about an inch thicker than most cabinets. Why we chose them is a story for another day. They do look cool. The LSL is a bunch of lumber shredded and glued back together so it has a crazy pattern.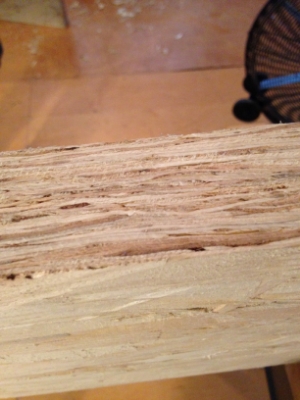 We went through some of the normal steps of cabinet-making, perhaps slowly and out of order. Drew it all out, cut it to size. Bought some medium-density fibreboard (MDF) for backing and plywood for the doors. We chose knock-down hardware (think Ikea-style) because it will be big (and heavy!) enough that we'll probably want to take it apart to move it. Sanded the exterior and coated it with polyurethane twice.
The LSL didn't look so great on the flat board side. We just liked the grain on the edges. To improve the look of it, we milled the visible side with a triangle pattern. The pattern cuts in up to .5 inches so the grain begins to show.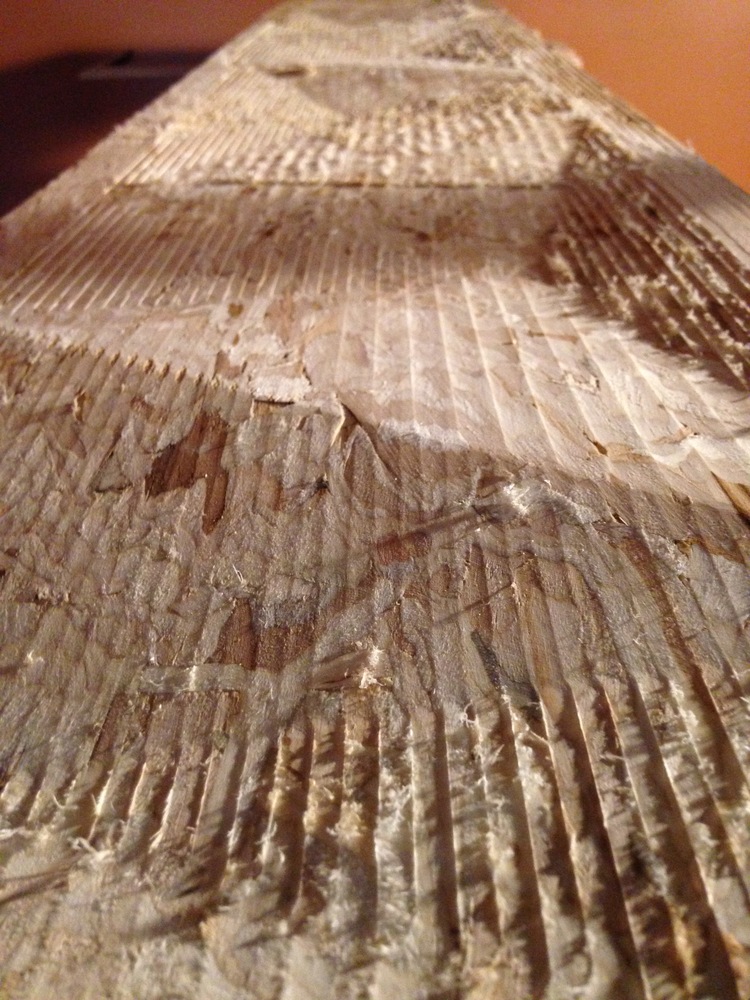 It's harder to see the pattern after we sanded it. I kinda miss the drill marks.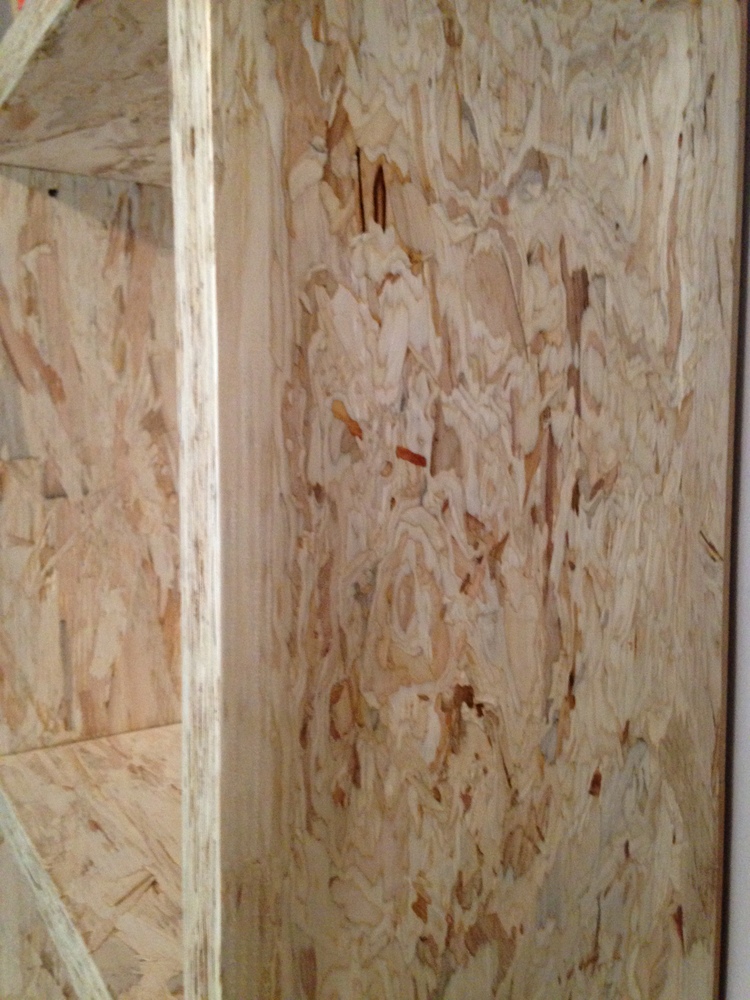 Here it is. Stage 1 complete. The next stage is to start putting stuff on it and thinking about what needs to go in there. Then we'll place the rest of the shelves in optimal levels. I'll also do the doors.