The July sitting stool project has wrapped up. I made a cement-top stool and three A-frame stools from Ikea bed slats. To top it off, we had a little party with friends, some of whom showed off their own sitting stools they'd made for the occasion.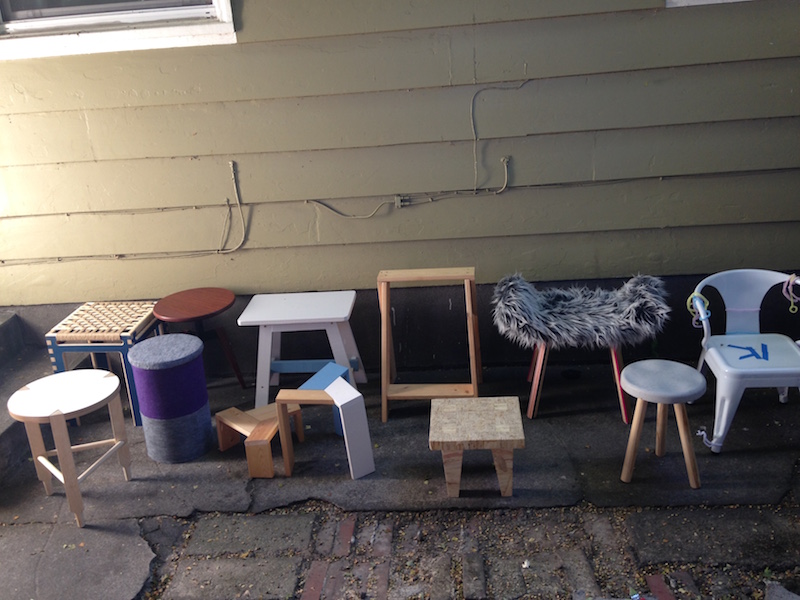 In the photo, the second stool from the right is the cement-top design I learned from this awesome how-to video from HomeMade Modern. I tried three times to build a cement stool. Only one survived.
The tricky thing about cement is landing the mixture and how we humans try to describe consistency. I read that the cement should feel like cookie dough when you try to stir it. But cookies don't have rock aggregate in them so…. My partner recommended peanut butter consistency. That seemed to work for me but at the party we discovered that we all disagreed on whether that meant chunky or smooth peanut butter. What I do know is that if you have too much water, the extra evaporation of that water can cause cracks, which is what I think did in my other two stool attempts.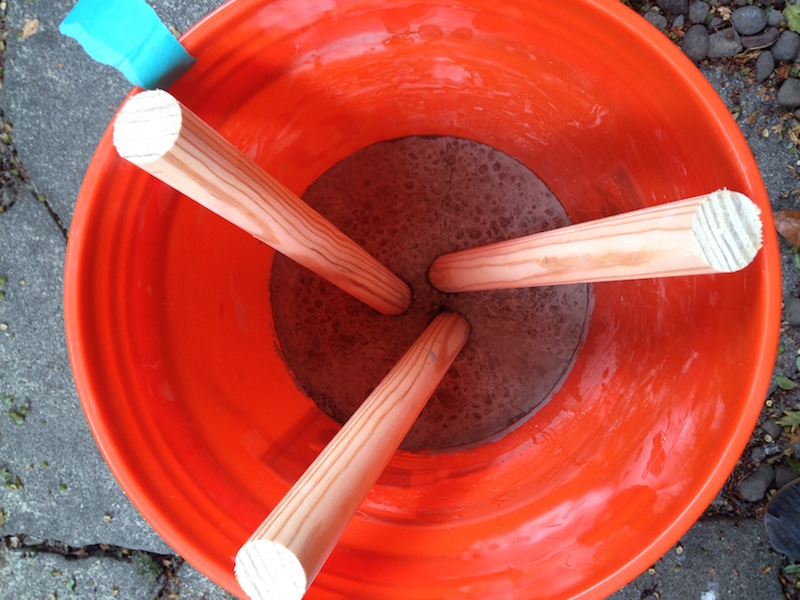 The whole thing was a big success. I was really thrilled with my fine friends who all brought really amazing sitting stools.